Read what our clients say about us.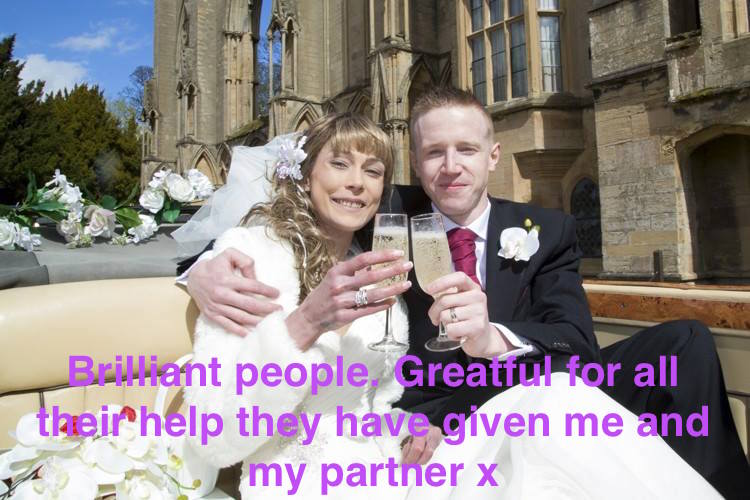 "I had the pleasure of being escorted to my brother's wedding at Southwell Minister by Wedding Wheels and I am pleased to say that the service was nothing short of exceptional from start to finish. My mother, sister and I were very well looked after, with champagne provided upon entering the car, and Abba playing throughout the journey which kept us all in high spirits. The driver was polite, courteous and cheerful and couldn't do enough for us to ensure that the morning was as enjoyable and sentimental as we had dreamed off. Thank you to Wedding Wheels for the most excellent service. You will be highly recommended to friends and family in the future".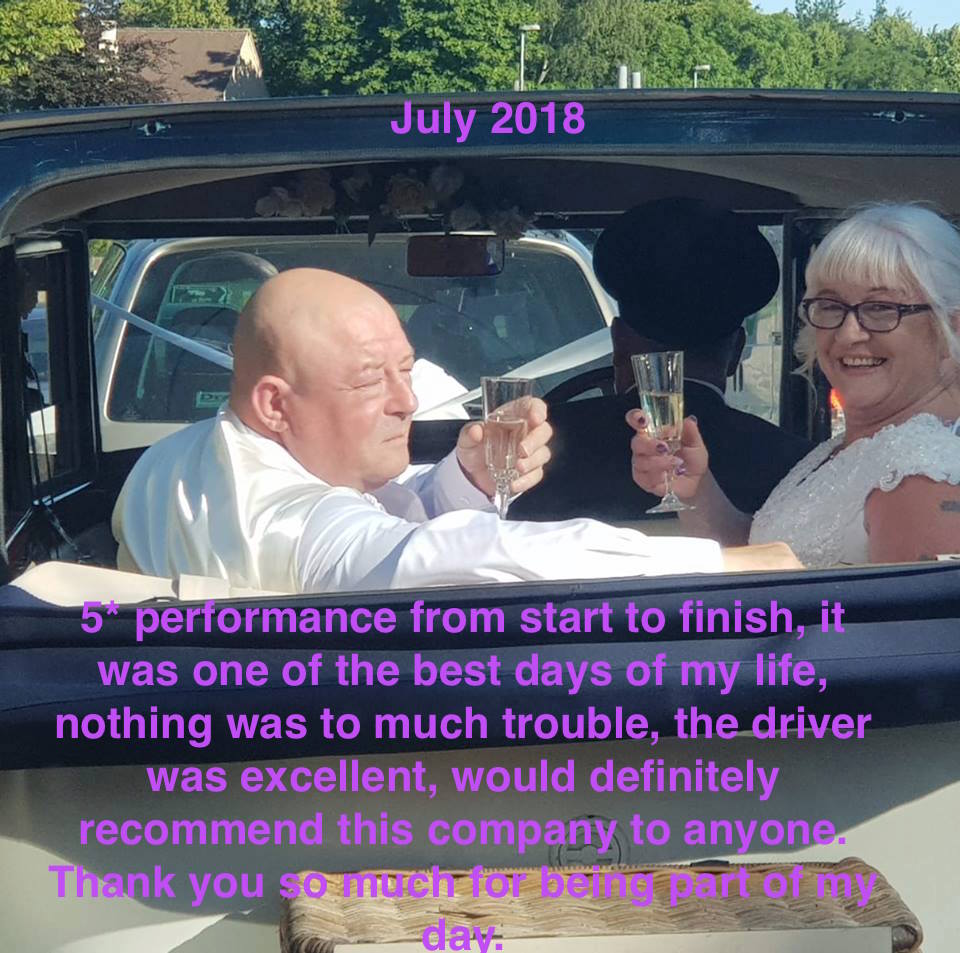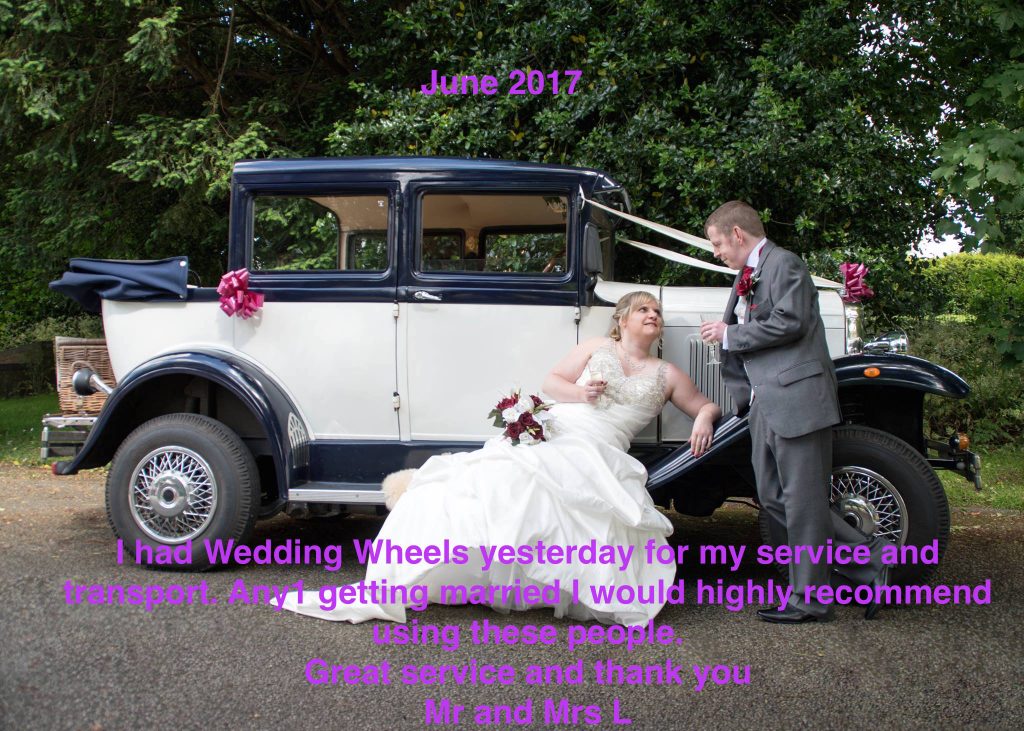 August 2014  "The wedding cars are amazing, service is second to none, nothing is too much trouble. The only problem is deciding which cars to choose! Soooo much choice!"
 Anne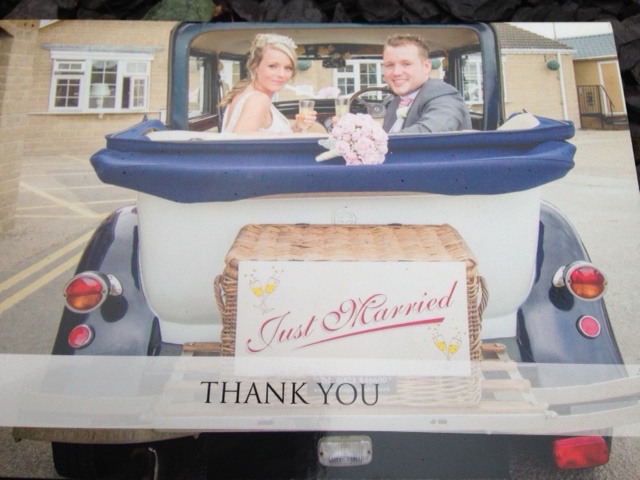 " We got married on August 17th 2013. Our wedding car was perfect and the chauffeur was lovely. Thank you. "
                                                                                                                                                      Nikki & Dan Evans
"Dear Mick & Chris
Thank you so much for providing the transport to our wedding and making the journey stress free and enjoyable. The cars were magnificent and you really made me feel at ease. The cars were such a lovely touch to the day and I am really impressed with your bang on timings! I would definitely recommend your company to anyone.
Thank you for helping us make our day so special!
All our love,"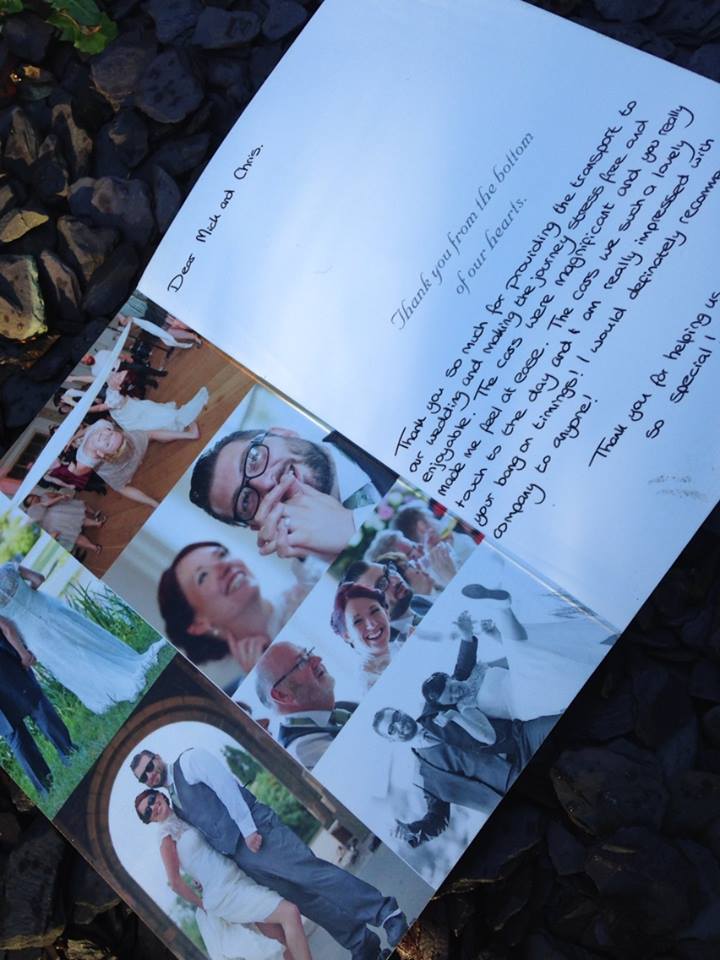 Emma & Craig xxx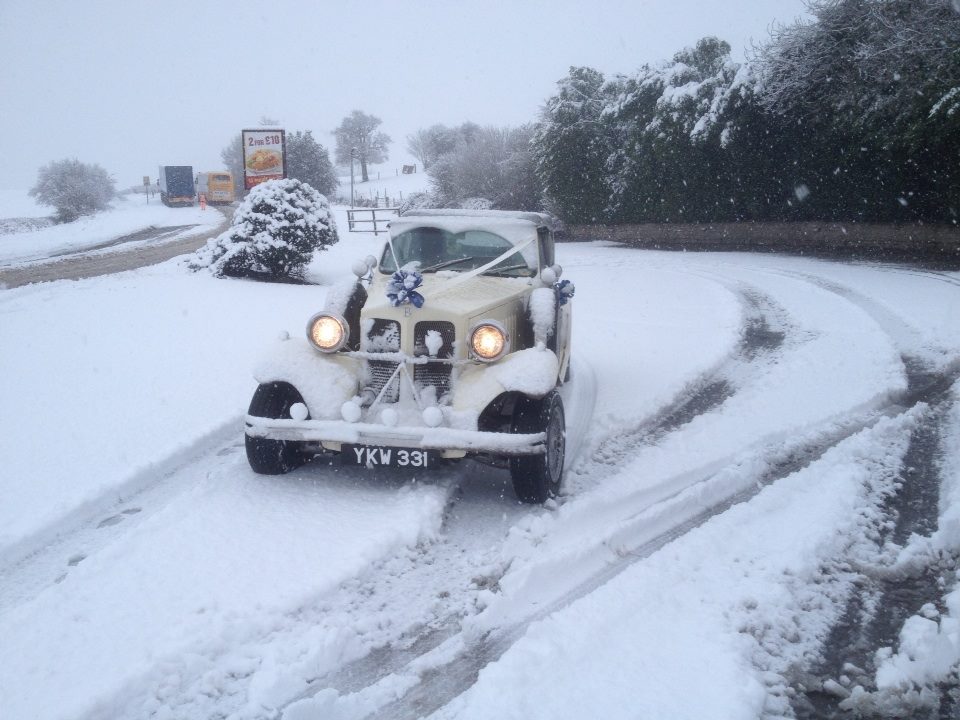 "Just wanted to say a very big thank you for getting my daughter Anna to Church on Thursday in such bad weather.  You were an absolute star". x    29th January 2015                                                                                                                                                                                    
                                                                                                                                                                          Elaine
" Thank you for making it go like clockwork.  Love the car, champagne & especially the chauffeur! " May 2014
 Anita and Perry
" We would like to say thank you for driving us on our wedding day.  Also thank you for your patience whilst we had our photos at Carr Bank Park.  You really made us both feel so special.  All the best from the newly married Mr and Mrs Topliss. "
                                                                                                                                                     Mr and Mrs Topliss