Prices & Packages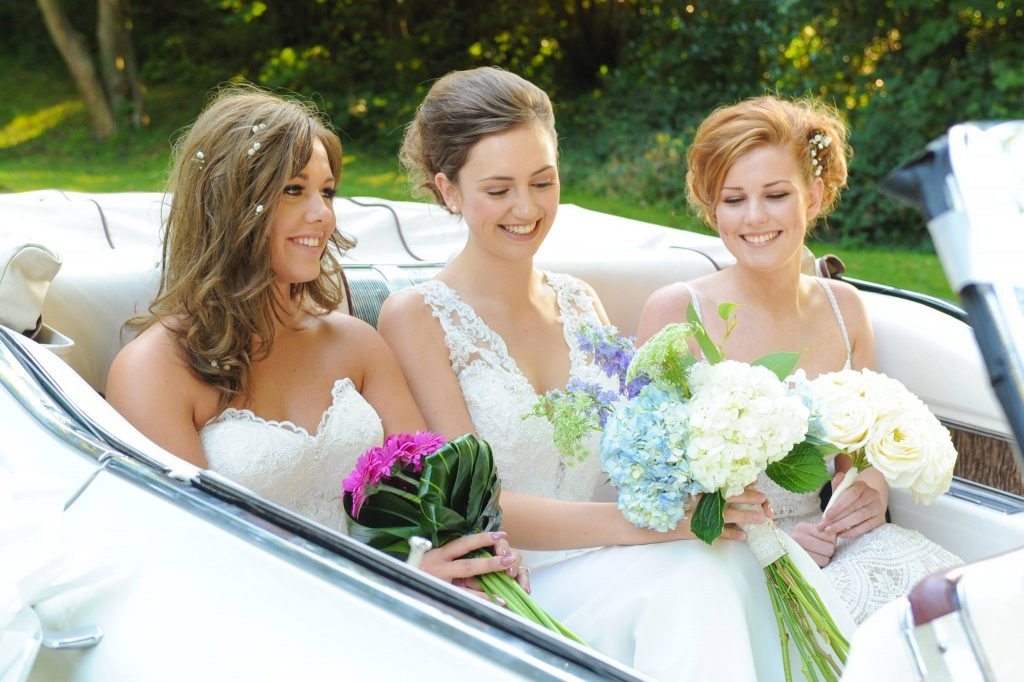 Please note that the following prices quoted are for an all inclusive service, as detailed on our "What We Do" page.  However, whatever your requirements are we can tailor our service to suit you and our quoted prices are for weddings or occasions within the Mansfield area. Prices are slightly increased beyond the Mansfield radius.  We also operate any additional car discounts and from time to time we may operate certain offers.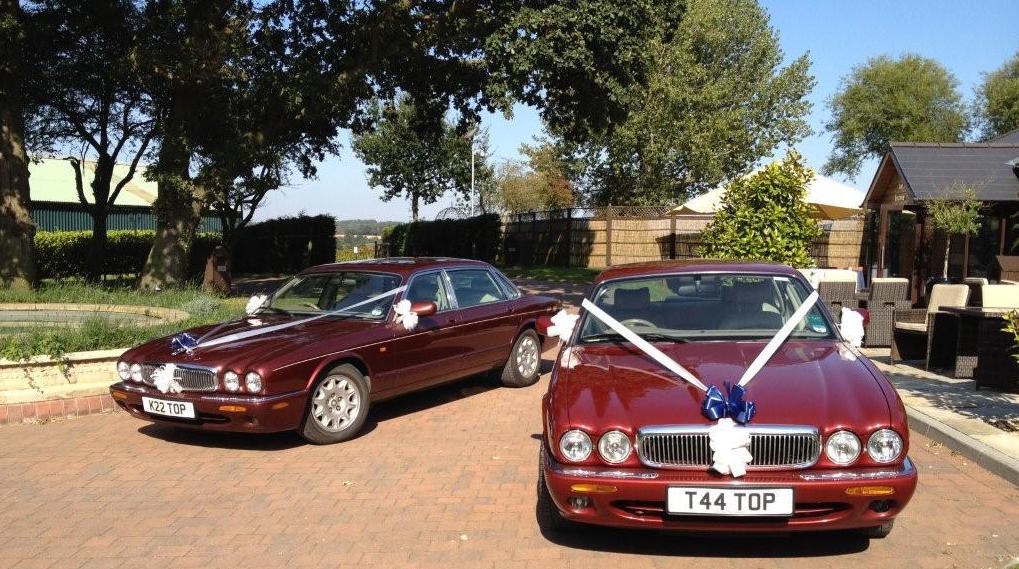 Our four seater, sumptuous, grey leather upholstered Jaguars start from £200 and are ideal for special occasion cars other than weddings or for Registry Office weddings or as guests' cars.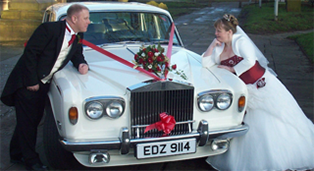 This timeless classic, 4 seater, Silver Shadow 1 starts from £320.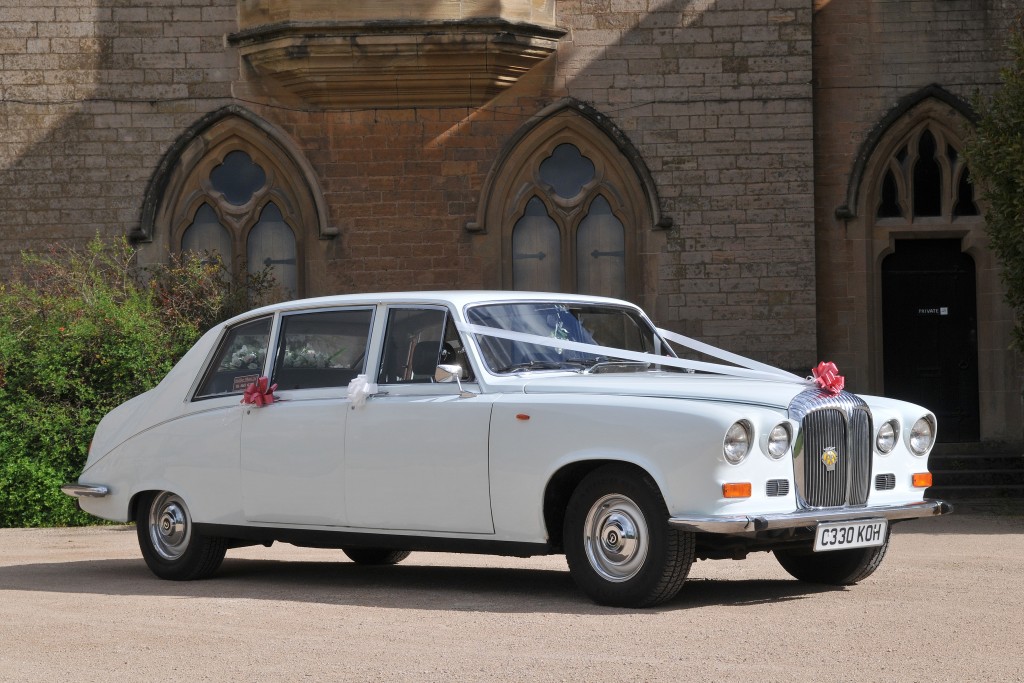 Our white & ivory 7 seater classic Daimlers start from £320 and we are able to offer you a choice of three of these.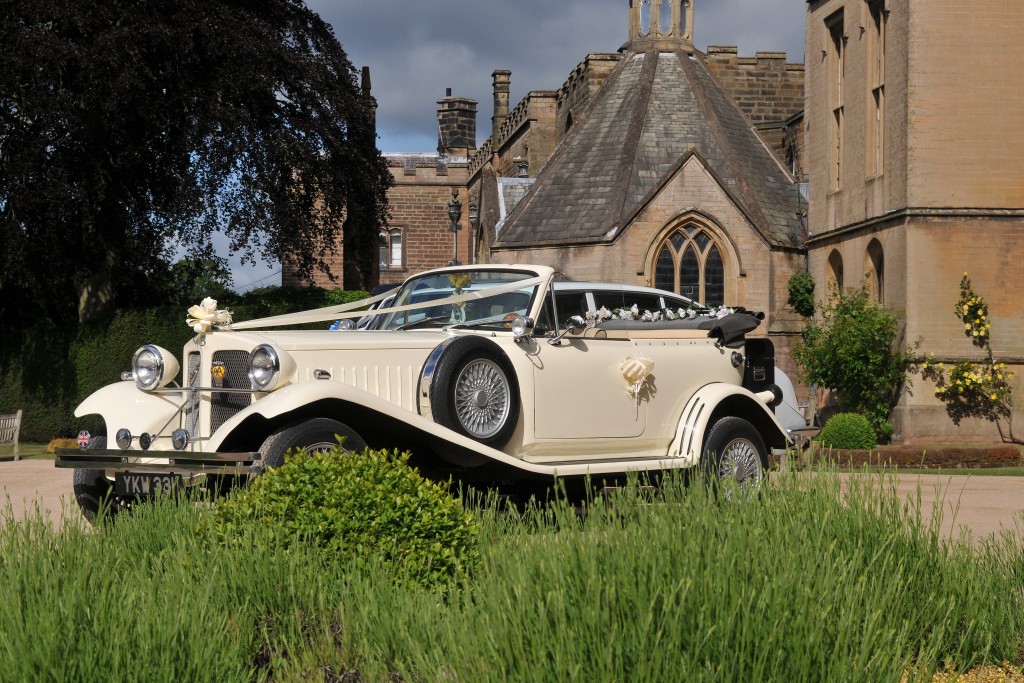 Our super photogenic, fully open topped 1930's style Beauford Tourer starts from £340. And yes it does have a roof for inclement weather!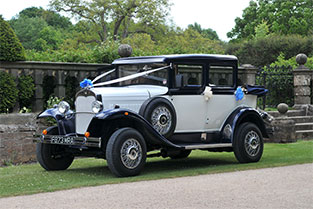 Our very popular 4 seater, 1930's style, part open top Badsworth Tourer starts from £340.

   Our lovely 7 seater, part open top, 'big girl' Daimler Landaulette – Annie starts from £340 and makes a very impressive arrival.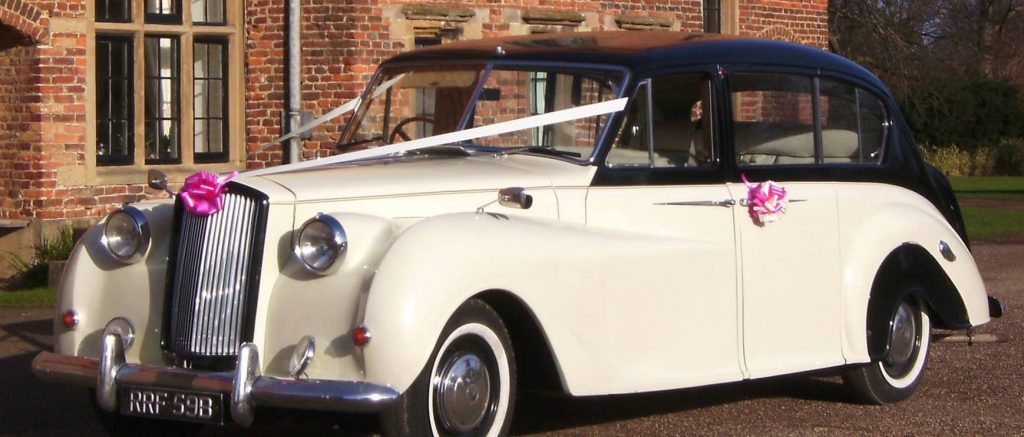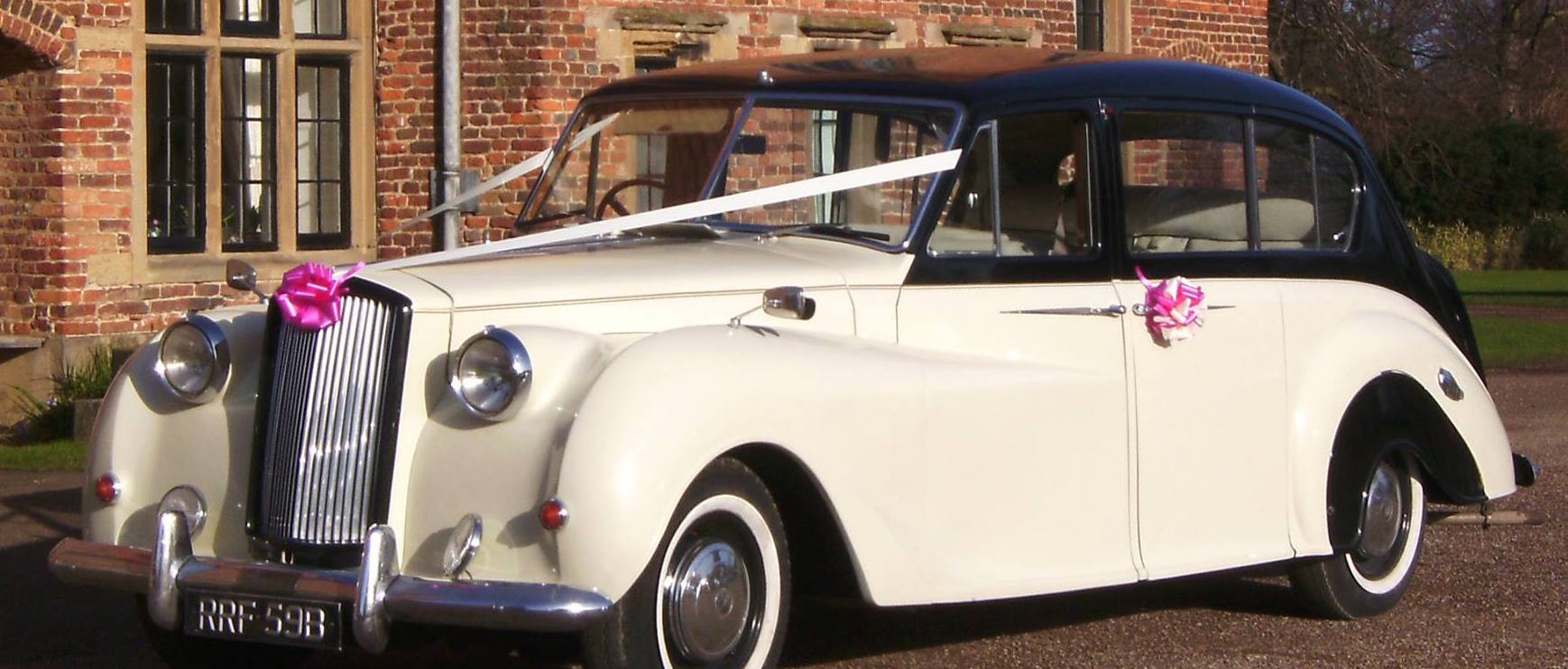 Again another 7 seater, stunningly beautiful & elegant old lady is our Princess Grace. She glides along so gracefully & is simply timeless elegance. Prices start from £340.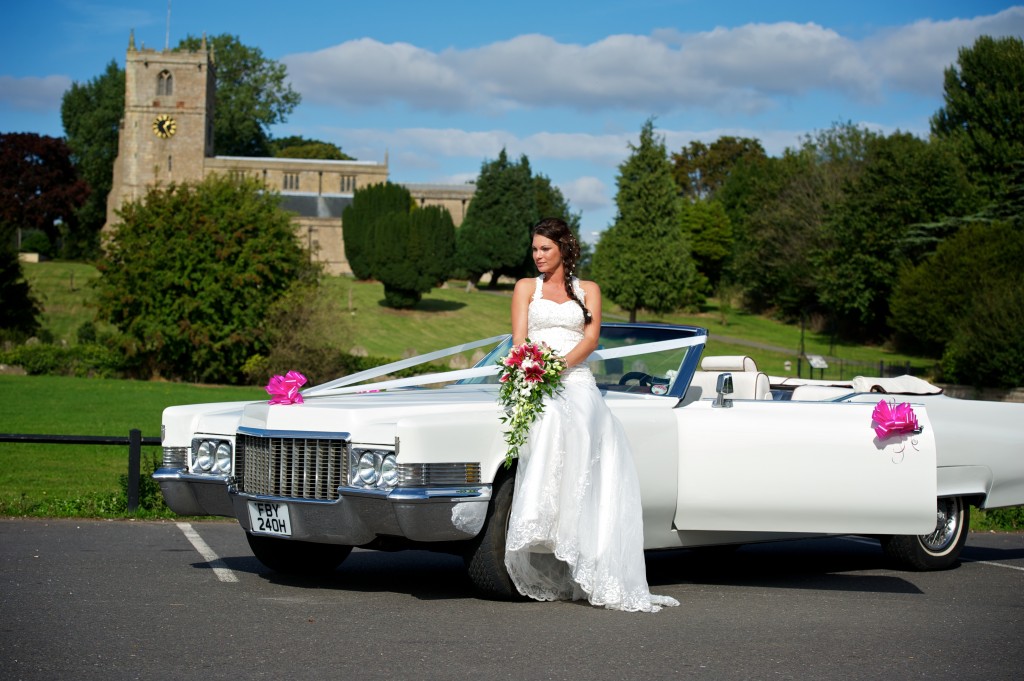 And our awesomely huge, 5 seater, jaw droopingly gorgeous, growling 1970 Cadillac DeVille Coupe.  She is stunning &  a total head turner. This is no car for a shrinking violet – you certainly won't be missed! Its 8.2 V8 engine will transport you in knock out, luxurious style to your wedding ceremony and then on to your wedding venue. Prices start   from £360, as you can imagine she is a very thirsty girl! 
So whether you are the bride or the groom it may well be the very car for you.  She also has an electric roof for inclement weather!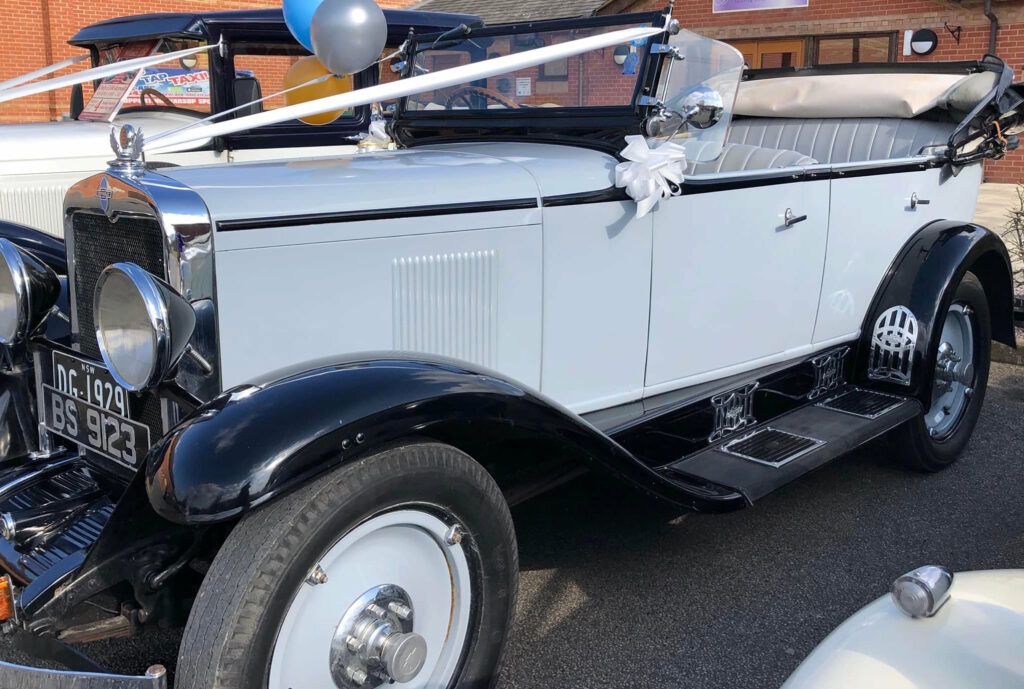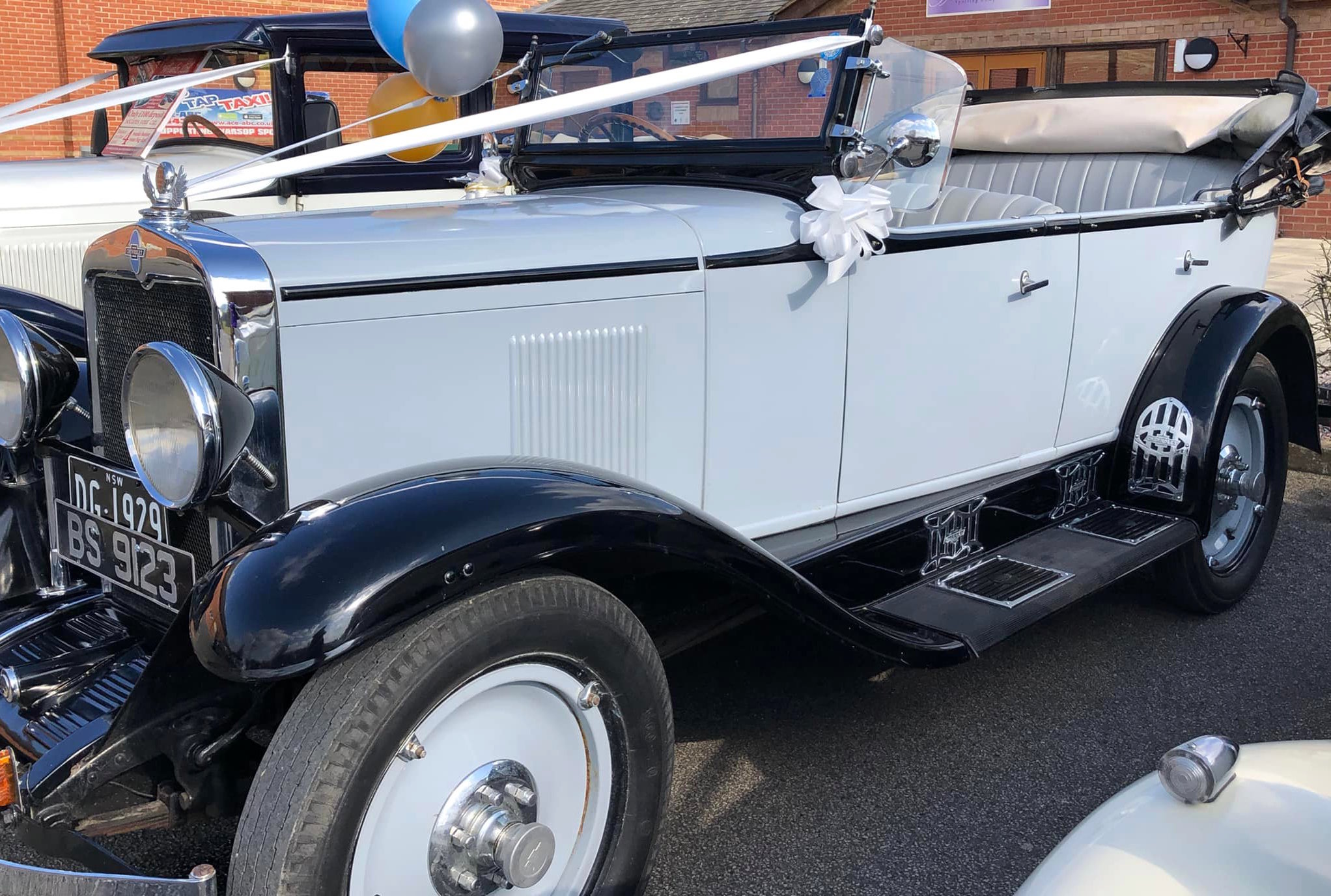 And our latest addition to our fleet we have introduced at £345  for 'local' weddings only, as owing to being 93 years old we would rather not take her on further distance weddings for instance to Nottingham & Sheffield areas.
And remember …………