Our 1970's Cadillac Deville – Doris
Arrive at your wedding in classic style in our 1970's Cadillac Deville. The most spacious, luxury interior transporting up to 5 people in style. As always a 5 star service and a bottle of bubbly in the car to enjoy.  
Find out more information by using our enquiry form on the right or give us a call on 07813 760 626
Able to carry up to five passengers in comfort and style.
The American Dream Wedding Car!
Our diamond white Cadillac Deville is absolutely jaw droppingly gorgeous and is a total head turner. It is stunning!
This is no car for a shrinking violet – you certainly won't be missed in this vehicle!
It's 8.2 V8 engine will transport you in knock out, luxurious style to your wedding ceremony and then on to your wedding venue as you glide along relaxed in it's sumptuous, white, connolly leather seats and drinking Champers together whilst you enjoy those precious, first moments alone as a married couple.  As usual, ribbons and bows are colour co-ordinated to your special day and red carpet for the bridal party.  In case of inclement weather, our Cadillac Deville has an electric, burgundy wool roof which compliments with the burgundy leather piping of the white leather upholstery.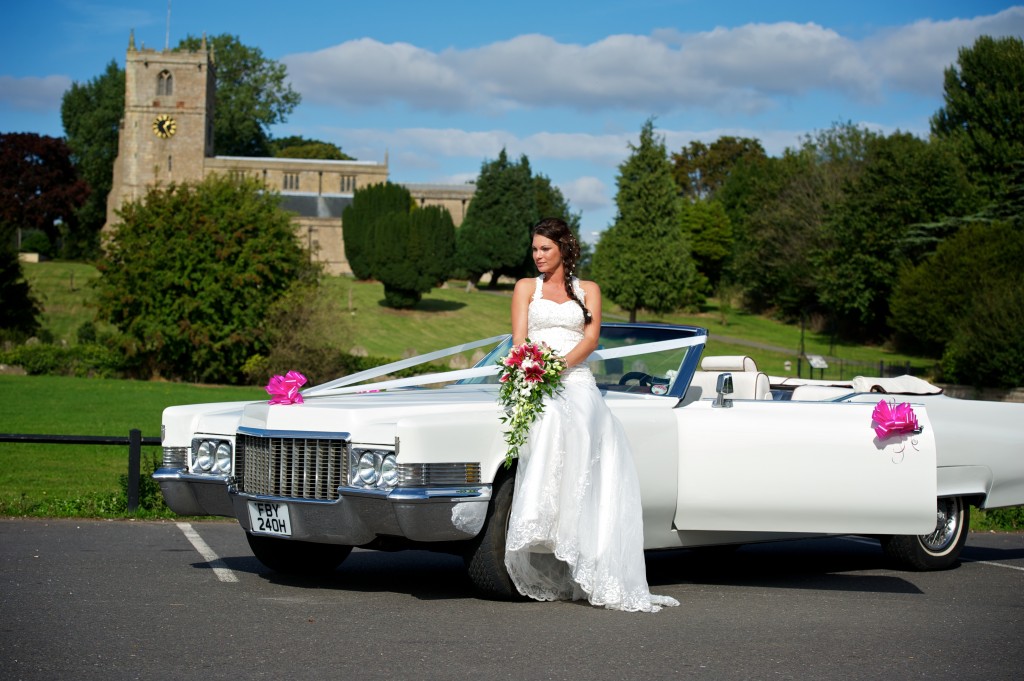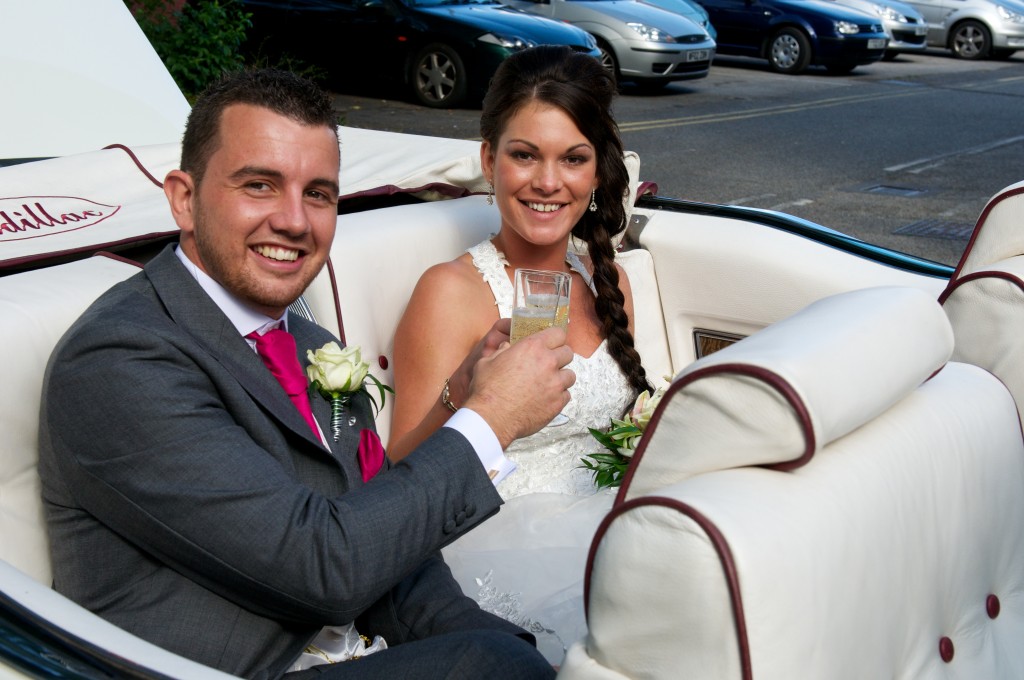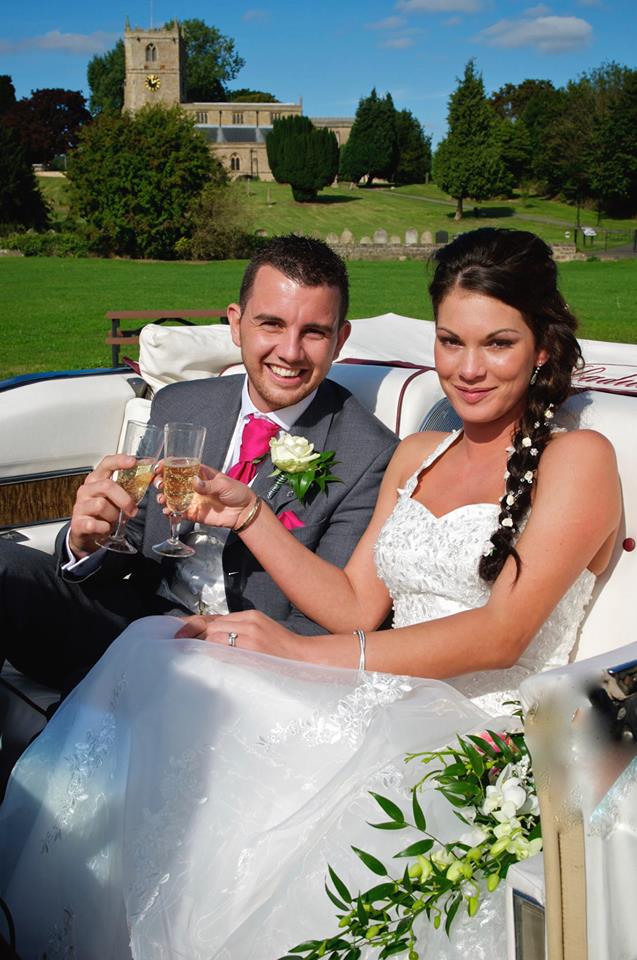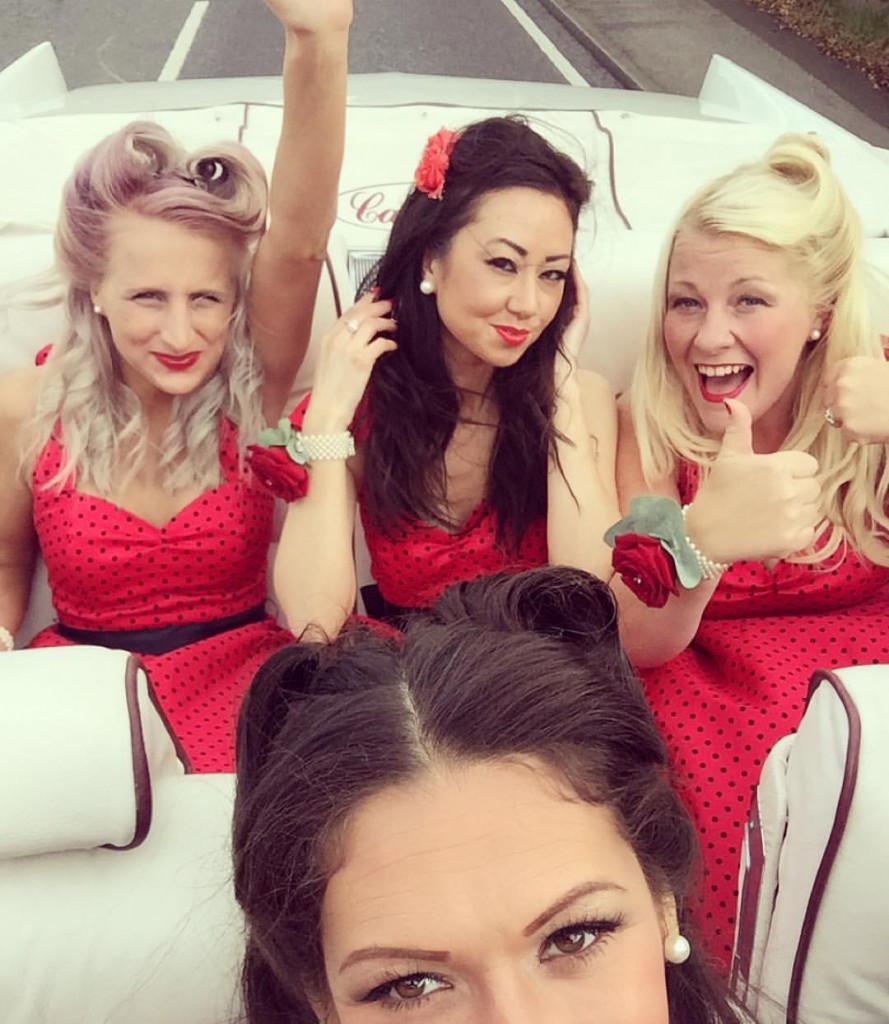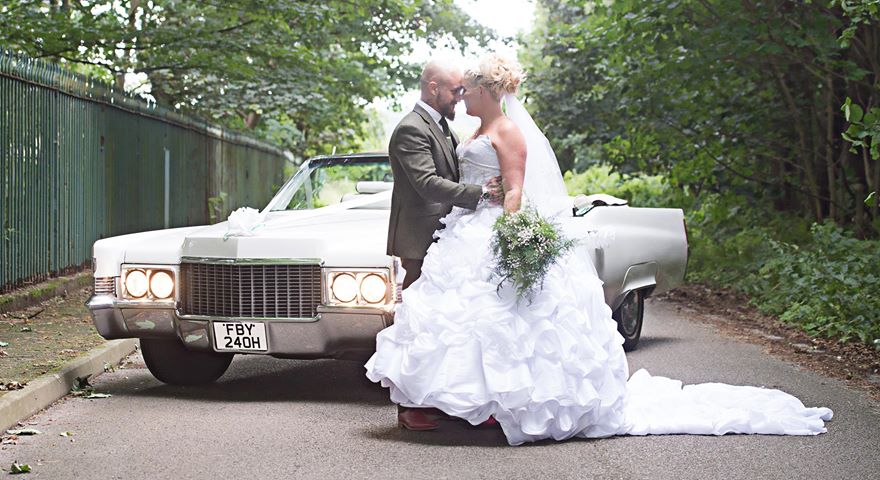 Photos courtesy of Borre Wickstrom Photography