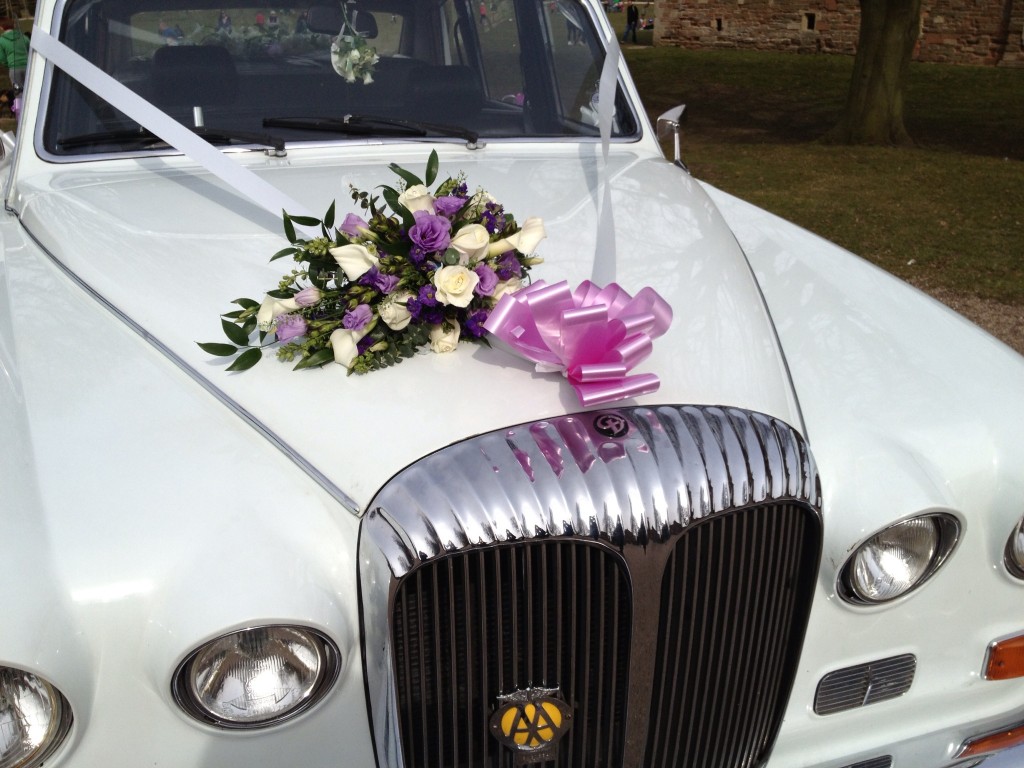 Our Stylish Traditional Daimler Limousines –
Chrissie, Violet & Louis
Our stunning, luxury Daimler Limousines can seat up to seven people in comfort.  They are the perfect, classically styled, luxury limousines to travel in, in style on your special day.  You will glide along effortlessly enjoying the ride and sipping a bottle of bubbly as you go.  There is little wonder that Daimlers have been long-time favourites of the Royal Family.
There is ample room for the bride without any restrictions for larger, elaborate dresses & veils ensuring that you arrive looking as immaculate as when you stepped into the car.  The cars comfortably seat seven passengers making the Daimler an ideal choice for anyone with larger numbers of bridesmaids and page boys and possibly where several trips for even more bridal attendants may be necessary to transport them to the wedding ceremony, all of which is inclusive in our price with no additional cost (please note, time/distance needs to be within practical range).
Able to carry up to seven passengers in comfort and style.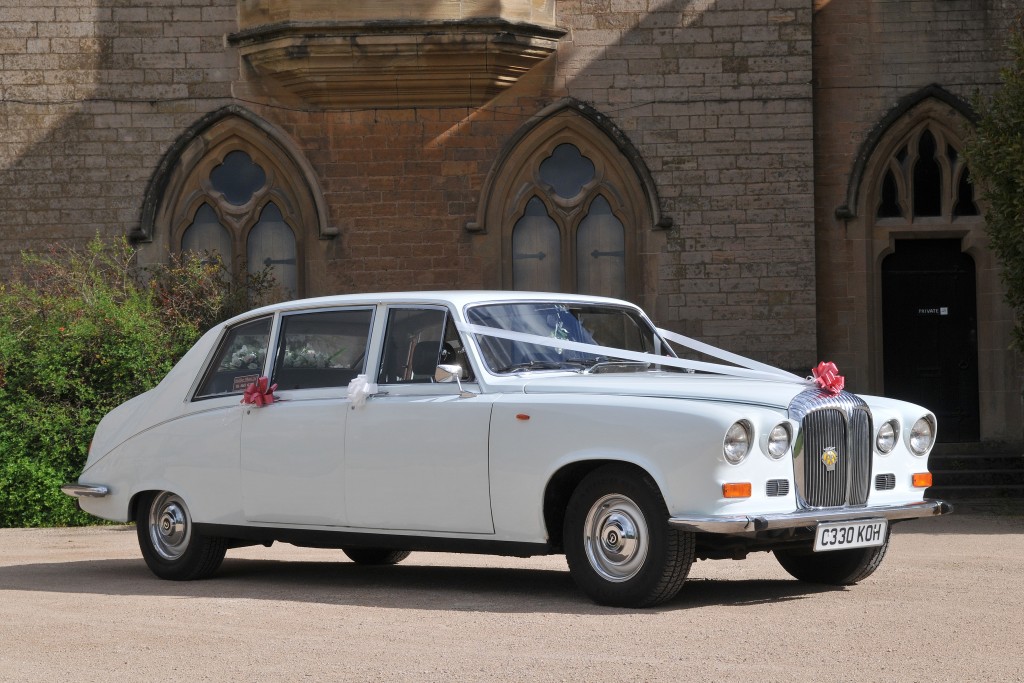 Our two Daimler Limousines in olde English white are a perfect accompaniment to go with our 1930's style, part-open top, Badsworth Tourer.
Our ivory Daimler Limousine pairs up exceedingly well with our ivory, 1930's style, full open-top, elegant Beauford.