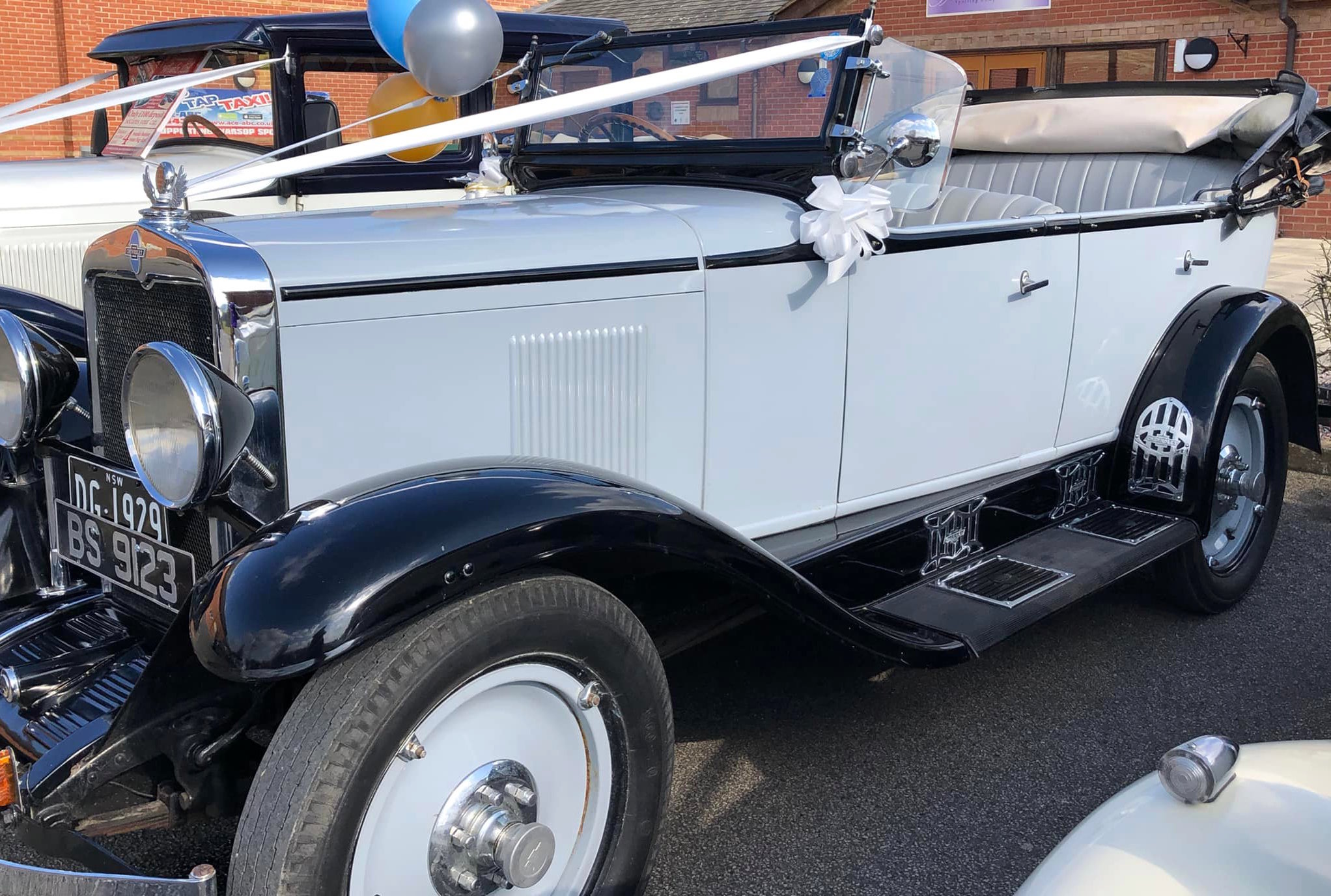 Meet Clara Our 1929 Chevrolet Open Top Tourer –
Our Latest Edition To Our Fleet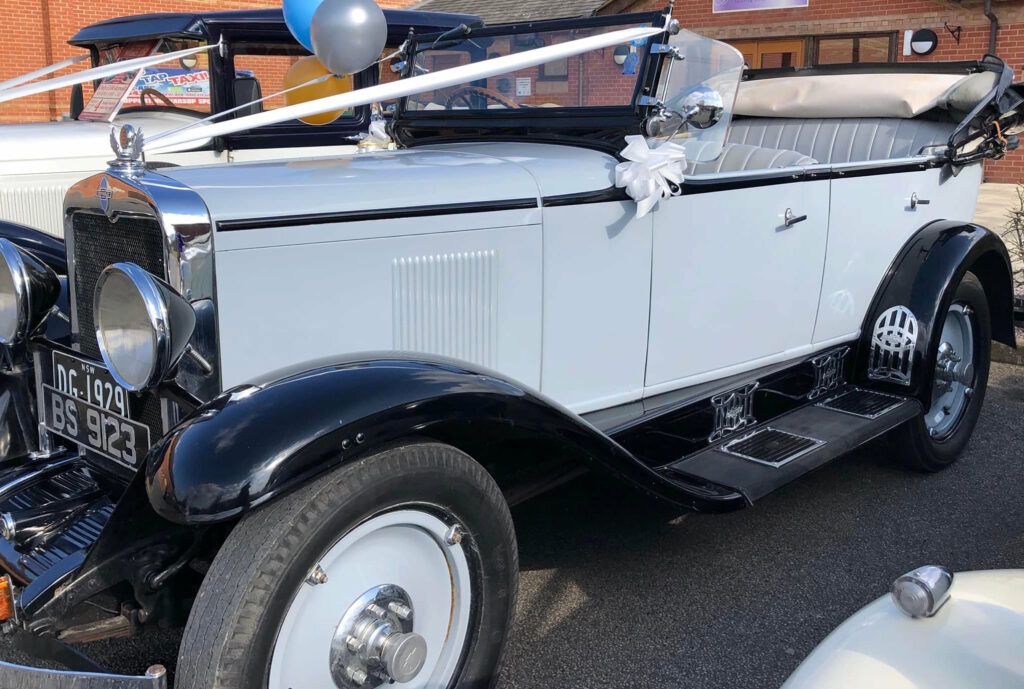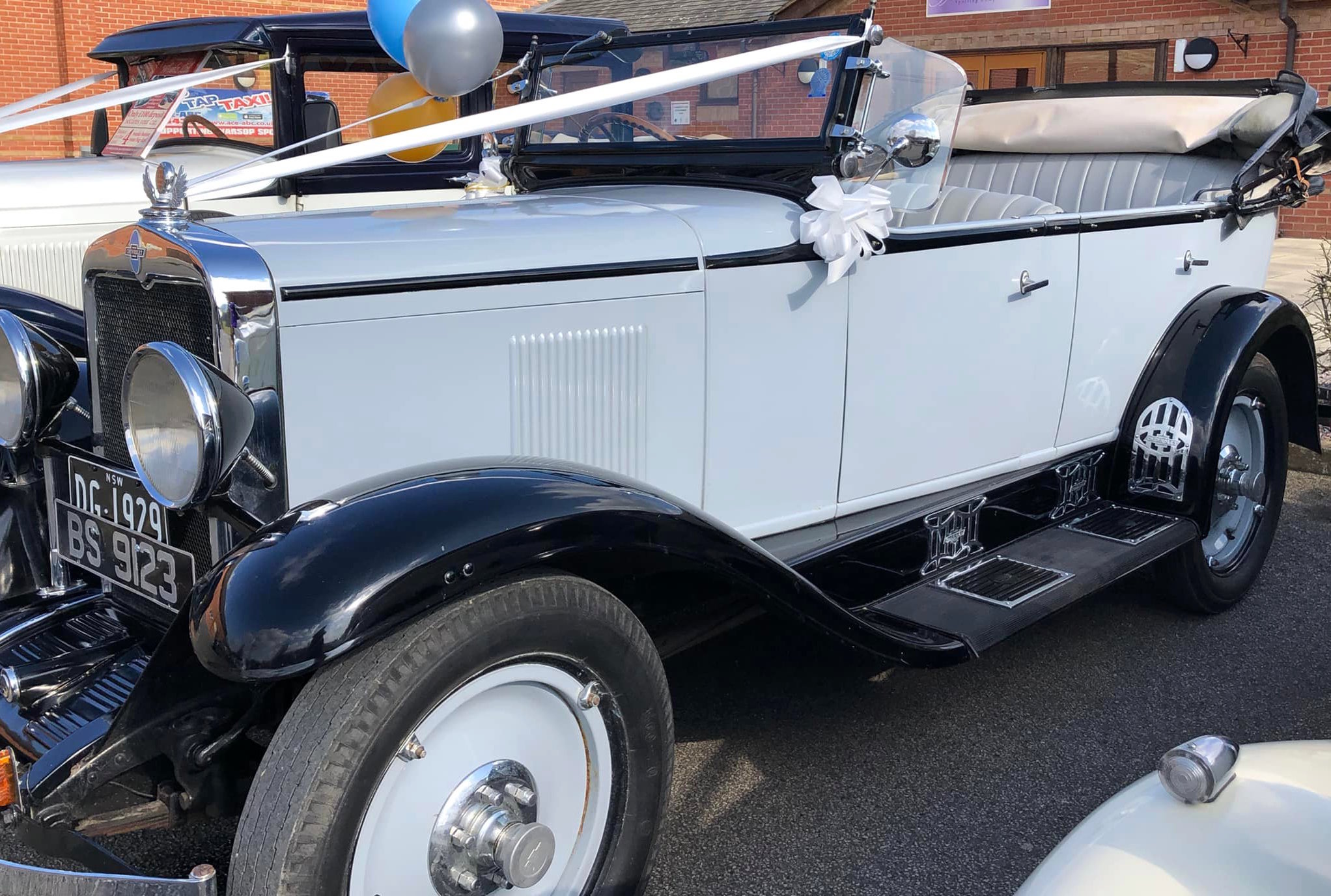 She will seat 3 passengers in the back & one in the front with the driver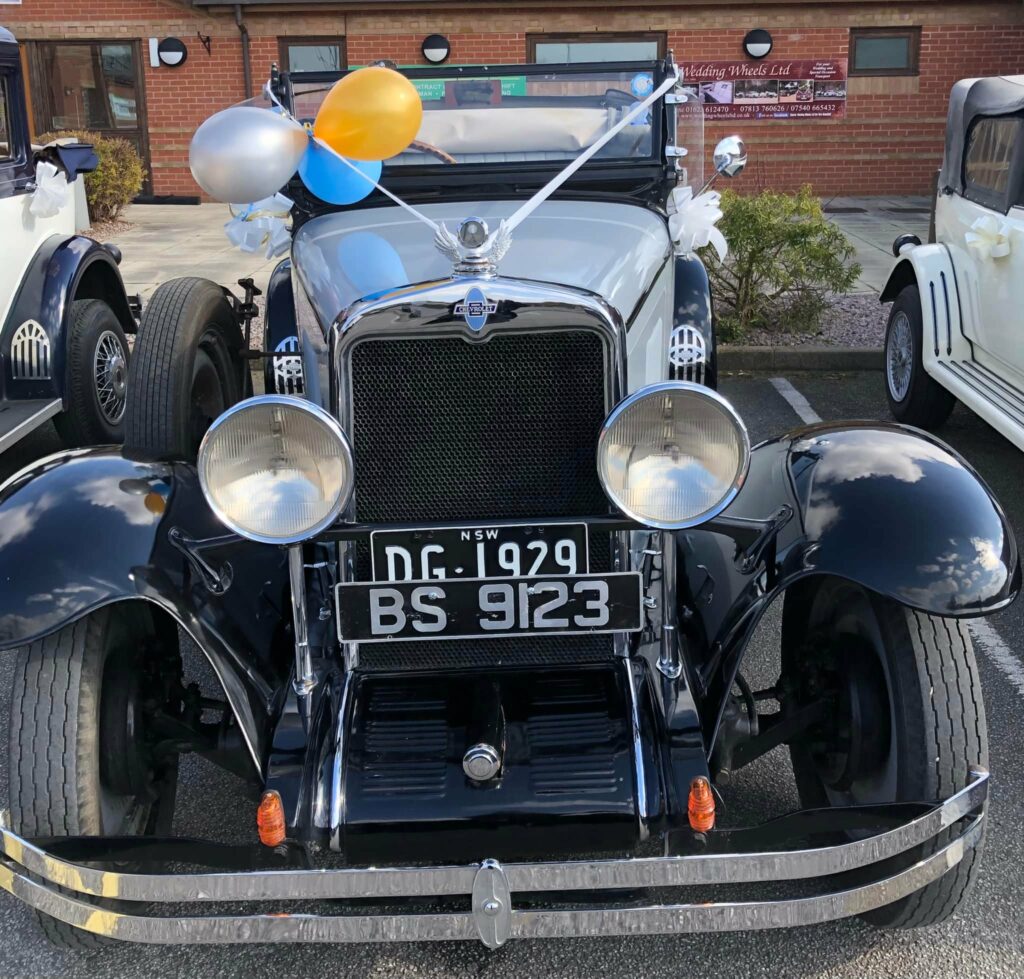 She is a beauty. Built in America & shipped to Australia where she spent the majority of her life time in warmer climes & spending some time as a wedding car over there.
She came back into this country in 2004.
We have just taken ownership of her in March 2022.
She's in great colours of black over dove grey with absolutely mint, dove grey, leather upholstery which has been done by prestige car manufacturers Bentley.
The very next day after taking ownership of her we took her to a local wedding open day event & she was loved by all & we took the first bookings on her.
She is available immediately for weddings throughout 2022 so why not book her for your local wedding? We say local as we do not want her going too far owing to her age – she is 93 years of age after all!! Quite unbelievable really as she looks & drives superb.
We are delighed with her & you can be too of course.