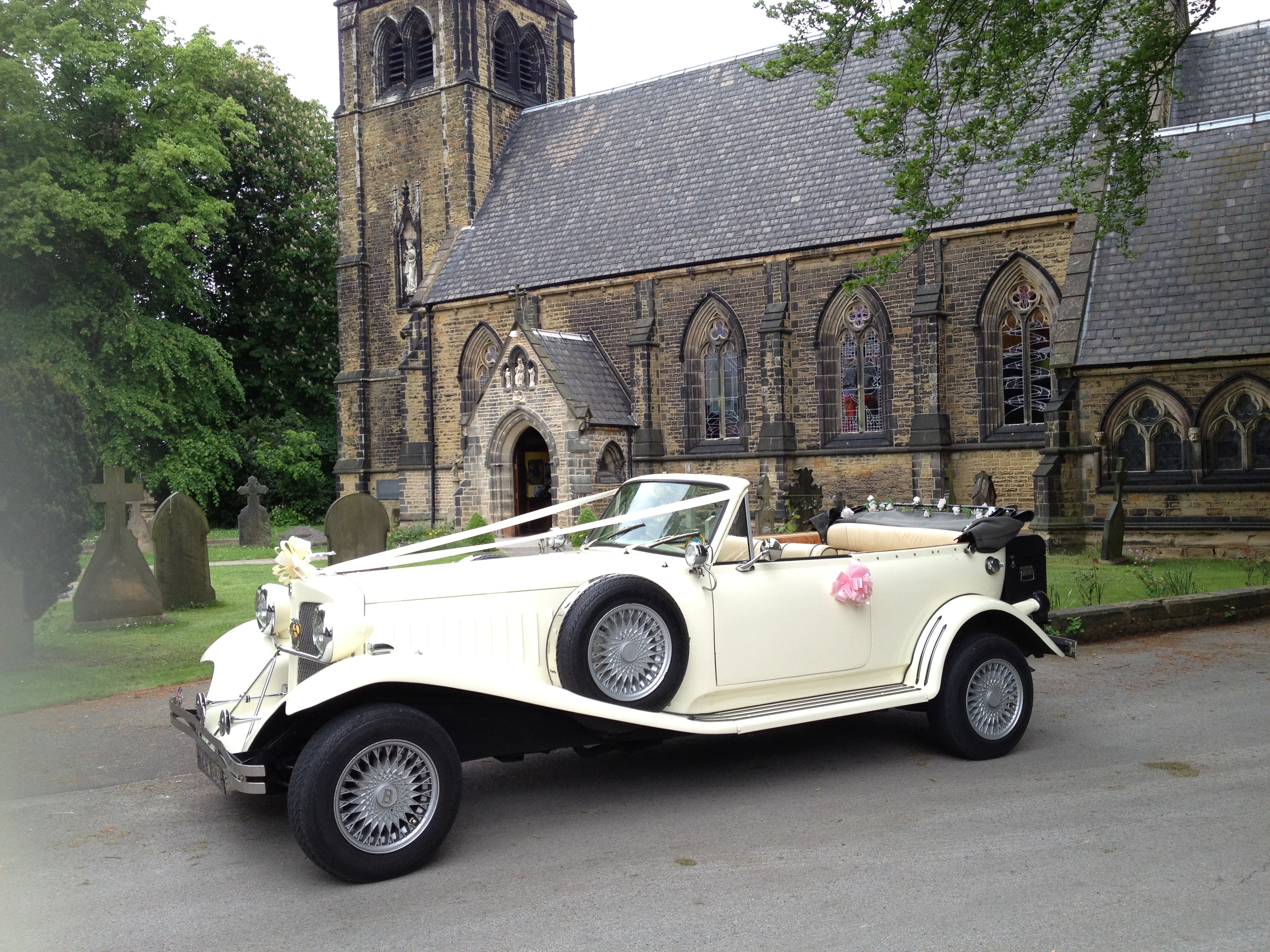 Our 1930's Style Beauford Open Top Tourer – Gatsby
Our Beauford is a gorgeous example of one of our most popular wedding cars.  It is in a class of its own offering 1930's, elegant luxury and styled after a 1930's Grand Tourer.  The car is beautifully detailed and finished with many chrome accessories outside and has sumptuous, cream leather upholstery with contrasting piping on the interior.
Able to carry up to three/four passengers in comfort and style.
Click here to see our Gatsby in action.
Imagine this car arriving at your house on a beautiful sunny day.  Our chauffeur lays out the red carpet and assists you gracefully into the car.  Then you and the person who is giving you away travel in style to your wedding venue where your photographer awaits to take photographs as you arrive in 1930's, vintage style.
Then later in the day the just married board is fitted to the rear trunk and can be used to help capture some magical moments.